Configurations

Cooling and Installation Configurations

The requirements for a cooling system vary hugely depending on the location and climate zone. With four basic configurations and many options available, we can offer the right solution for every project requirement in virtually every climate zone.
Redundant cooling configuration for even greater independence
Extreme climatic conditions with strongly fluctuating temperatures and periods of intense heat are now occurring more often in various regions. In isolated cases, when the adiabatic cooling is not enough to guarantee sufficient cooling, the system must be combined with a 100% weather-independent solution. Chilled water systems with chillers and DX heat exchanger systems have proven to be an excellent enhancement here.
Installation Configurations
Our high-performance air handling units are positioned directly on or next to the building. All the necessary chilling components are integrated in the units' housing, saving floor space in the data center and facilitating maintenance, as the service engineers no longer need to enter the data center.


Wall: Installation next to the building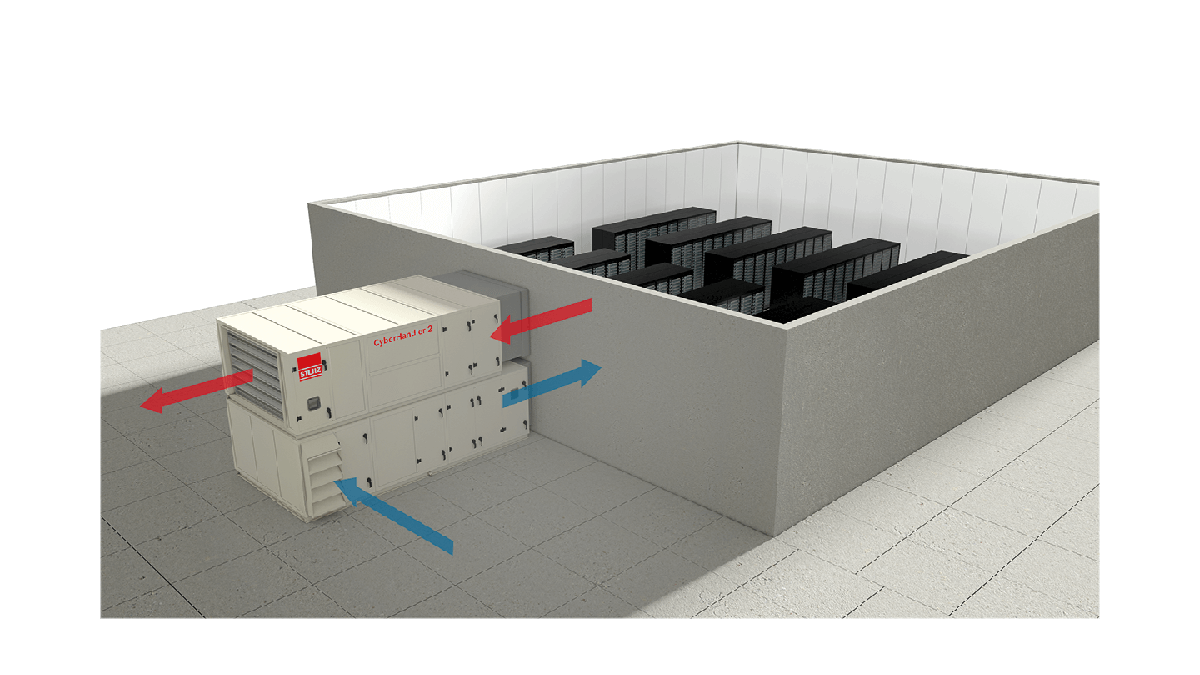 Supply and exhaust air is conveyed horizontally through the air conditioning unit.
The supply air duct can easily be joined to an existing raised floor, while the exhaust air travels conveniently out of the data center straight into the unit.
This kind of installation is especially suitable for data center projects without space restrictions and no
need for the units to be visible.
Roof: Installation on the building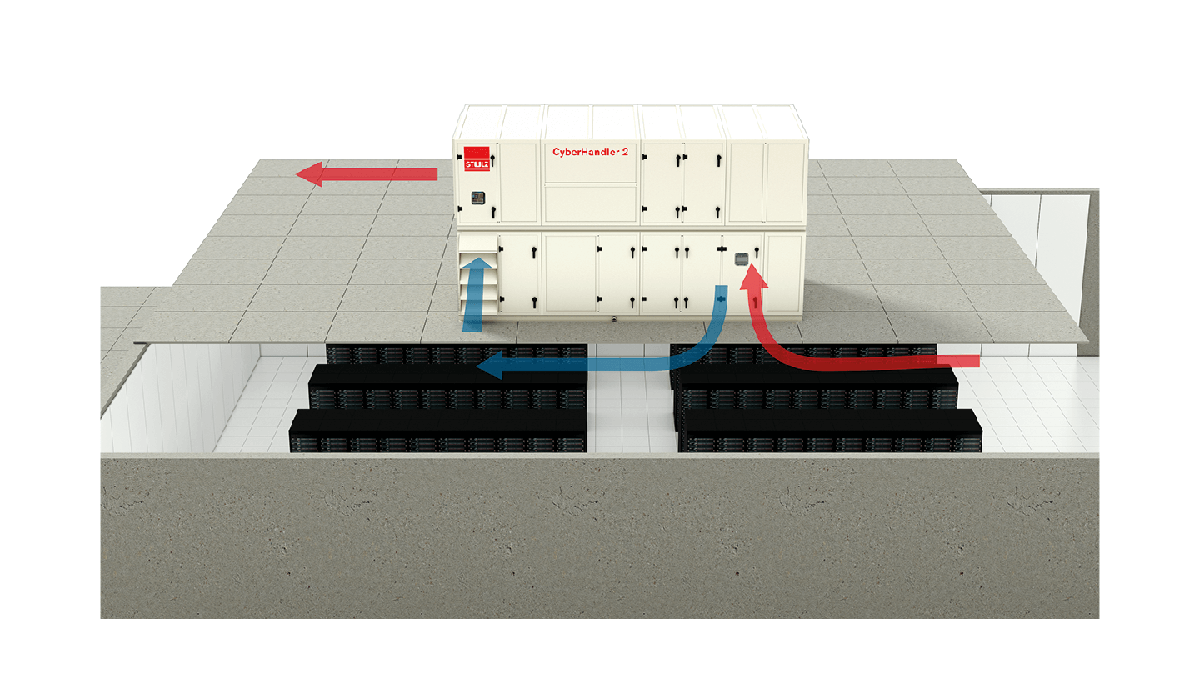 The air is conducted through the ceiling of the rooms into the CyberHandler 2. No additional air ducts are needed outdoors for connection. By cleverly locating them on the roof, plus a few minor structural measures, the units can easily be made invisible, which has a dual benefit.
Firstly, units installed on the roof have fewer points of contact with the environment and will always generate less noise pollution. Secondly, data centers are high-security areas, and roof installation makes sabotage more difficult. This kind of installation is especially suitable for data centers in residential and mixed-use areas.
Contact